In most of the countries, community spread has been taken place. In such a scenario, medical experts and scientists have acknowledged that Covid-19 is not going away from our life easily. It is here to say, and people have to learn the precautionary measures for staying protected from Novel Corona Virus. If you love traveling, you need to be extra careful. Traveling is not as safe as it used to be before the Covid-19 pandemic. Every traveler should learn a few precautionary measures. Adhering to various precautionary steps is the new normal of our life. So, what are the #NewNormal habits for travelers? You shall get the answer in the following section.
1. Choose Offbeat Destinations:
The most important thing in today's time is social distancing. You need to stay away from the crowd. Hence, it is wiser to find the tourist spots where there is a low possibility to meet a crowd. In India, there are a lot of such offbeat places. For example, you can choose a trip to North Sikkim. You can also choose to visit Nagaland, Arunachal Pradesh, and other northeast states of India. In Karnataka, Tamil Nadu, and Kerala, you shall find many such offbeat places. The best thing is that such places offer the exquisite beauty of nature. As a tourist, you may not get luxurious accommodations and facilities at these places. But, a peaceful and scenic aura is something that you would experience when you choose offbeat tourist spots.
2. Wear Masks and Gloves: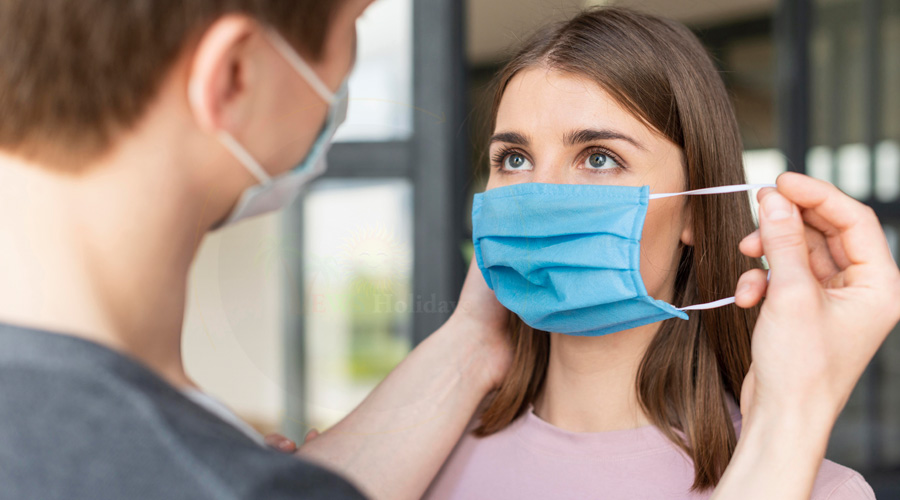 Maintaining personal hygiene is crucial in today's time. Washing hands frequently and wearing masks in public are the #NewNormal things. For travelers, it is crucial to adopt these habits. You must carry an N95 mask or 3-ply surgical mask for virus infection protection. Wearing a mask does not only save you from virus infection, it also protects others in case if you have become infected. To keep the community healthy, wearing a mask is your social and ethical responsibility.
3. Use Sanitizers and Hand Wash: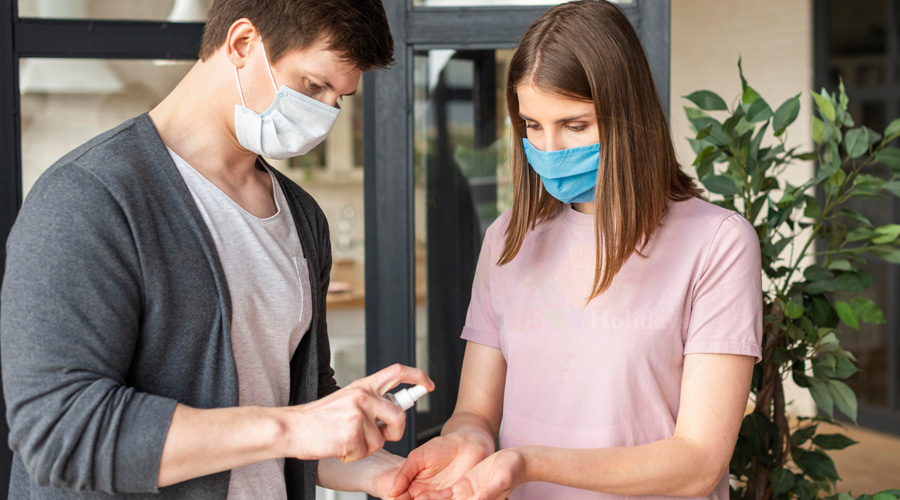 Using hand sanitizer or hand wash frequently is the #NewNormal. You should carry a bottle of hand sanitizer in your kit bag. Along with sanitizer, you should also carry a hand wash. Apart from these products, you can also carry surface disinfectant sprays. These sprays will help you to maintain hygiene when you travel via rented cars, trains, and airplanes.
4. Avoid Using Public Swimming Pools in Hotels:
Using public swimming pools in hotels is highly risky. There is a high chance to get Novel Corona Virus infected, when you use public swimming pools, gyms, etc. Hence, during your trip to a place, you must avoid using public pools, gyms, etc.
5. Use Arogya Setu App to Travel within India:
For your trip to any place in India, you must use the Arogya Setu application. This app was launched by the Government of India. This will help you to track people with Covid-19 symptoms near you. For travelers, using Arogya Setu has made mandatory by many hotels. In airports, you also have to show your Arogya Setu application status.