The town which is crowned by lofty Himalayan peaks, Himachal Pradesh in North India is known for incredible beauty and diversity. The rolling hills, picturesque hill stations, lush meadows and serenity of pine forests and beauteous apple orchards will enchant you on your tours to Himachal Pradesh. This will prove to be an opportunity to go trekking on high-altitude deserts of Lahaul and Spiti and soak in tranquility of holy shrines based amid a beauteous natural setting. These Himachal tours are also decked with adventure sports action and with plentiful of nature walks around gorgeous waterfalls, snow points and verdant valleys for a romantic rendezvous.
Various themes of Himachal Pradesh tours are available out of which travelers can choose their preferred route to have maximum fun while traveling across the mist-clad hills of Himachal.
Extreme Action at Fabulous Trekking Routes:
The state situated in the western Himalayas is studded with rivers and glaciers and makes way for several interesting treks. Set on fascinating trekking tours to explore emerald hues and to enjoy glimpses of stunning serenity at the state better known as "Dev Bhoomi" (the land of gods). Some of the most fascinating treks in the region are Hampta Pass- Baralacha La, Chandrakhani Pass- Malana and Tosh- Sara Umga Pass. These are some of the most coveted trekking routes and so while Chandrakhani Pass– Malana trek steps to the hanging glaciers of Malana and ends at hot springs of sacred Parvati Valley; the Hampta Pass– Baralacha La treks takes one through trail of Gaddi shepherds and a final ascent takes one to Baralacha La where the routes from Lahaul, Spiti and Ladakh joins in.
Ice-Skating at Shimla: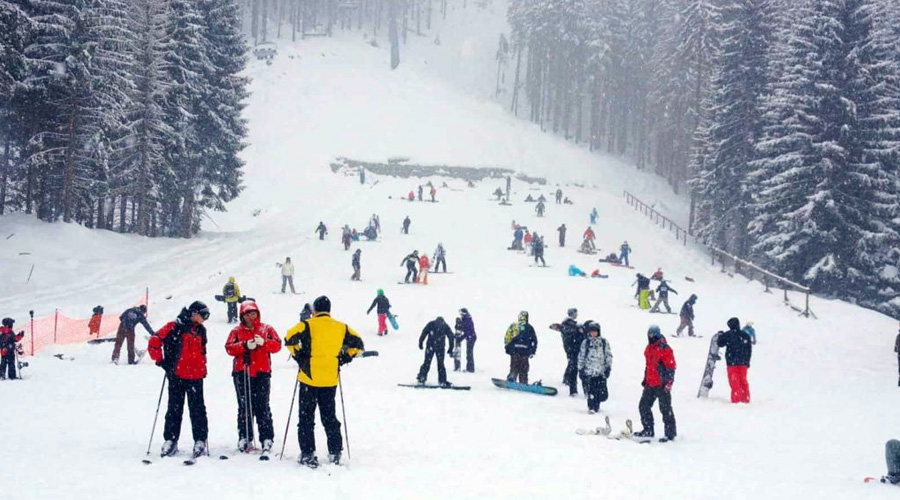 Another fascinating façade of Himachal tours is the sport of ice-skating. The region nestled at the foothills of Himalayas is blessed with snow-clad ranges of Shivalik, Dhauladhar, Pir Panjal and is thus ideal for winter sports and ice skating is just one of the most enthralling experiences. State's capital city, Shimla is considered the best destination to lay hands on the sport in Himachal Pradesh and its skating rink is the largest open-air area with naturally frozen ice in India. It also happens to be Asia's oldest open-air skating rink.
Skiing on Snow-clad Himalayan Hills:
Himalayan hills also provide ample amount of opportunities to enjoy enthralling skiing adventure. It is one of the key factors that pulls horde of travel enthusiasts towards the town. Alpine skiing and Nordic skiing are two main forms of skiing and lets one enjoy maximum challenges down mighty snow-clad hills.
Other adventure sports like angling, Himalayan motorsport, mountain cycling, paragliding, vehicle safaris, camping, and river rafting awaits the adventure enthusiasts on their tours to Himachal Pradesh. These sports are practiced under the guidance of experts and supervised carefully to ensure one's security. The equipments are of testified by authorized organizations and are high quality to ensure a person's security. The term adventure reaches its zenith at the tranquil and absolutely mesmerizing town of Himachal Pradesh in India.