South India tours are one of the most coveted travel and tourism circuits in India. The richness of the region's culture, its geographical splendor and its historic heritage is intoxicating and the touch of Ayurveda further makes it healing in nature. These tours to South India are to unwind amidst refreshing exotic locale, relax on a traditional houseboat, taste spicy curries and to be one with nature. The southern part of the country is also renowned for its cultural vivacity; its temples are magnificent with splendid architecture and its classic forms of music and dance illustrates legends of several deities.
In a nutshell, whether one visits the region to learn about cultural beauty of the country or to explore its geographical and wilderness treasures to experience vivid cultures or to get enchanted by serenity that surrounds there is something for everyone on South India tours.
Backwaters Extravaganza:
Backwaters are the fresh-water lagoons in the region which criss-cross from the middle of the lush plantations in the state of Kerala in South India. The very sight of these backwaters is very soothing and what makes the experience even more tranquilizing is a quaint houseboat ride on these crystal clear waters to explore the region's natural splendor. Moving at your own pace you can discover many a treasures of the region with enchanting vistas of live settlements of locals, lush panorama around with birds chirping and crystal clear water exuding imagery of blue sky above.
Cultural Opulence: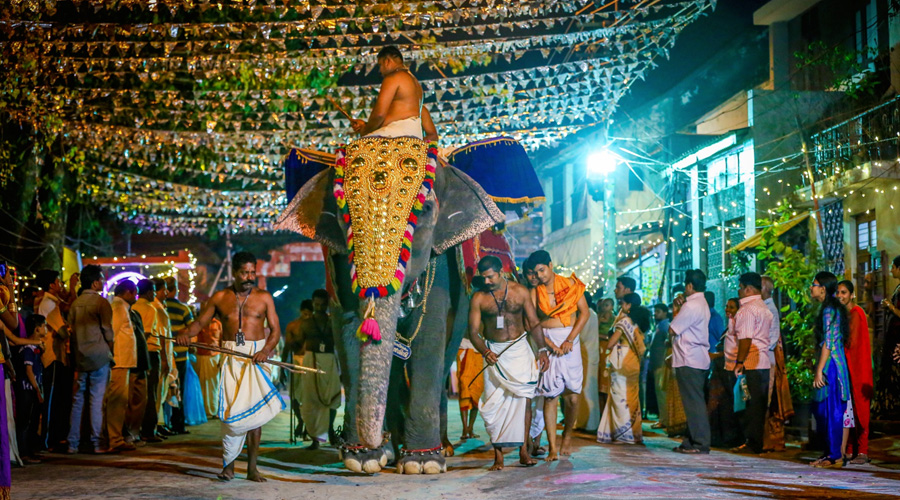 Cultural wealth of the region has no match. While on South India tours the best way to get friendly with the region's cultural opulence is by sampling its cultural scenes which includes visit to world renowned temple architecture especially during the time of festivals. The temple festivals are famous for their gaudy progressions such as caparisoned elephants march across the city pulling giant idols of temple deity. The classical dance and music forms are another ideal way to learn about the region's cultural and religious ways. Famous dance form Kuchipudi and Bharatanatyam flourished under royal patronage and these are gala presentations through which legend of gods and goddesses are enacted.
Beach Beauty:
Southern part of the nation is also blessed with a long coastline and most of the states have their own access to the scintillating beaches. Some visit these beaches for a laid-back experience, some to take evening stroll, some find the climate on the beach apt for a perfect tan while others visit them for a rejuvenating Ayurveda massage. Whatever may be your reason for a visit to the beach you are sure to get mesmerized by its splendor and natural exuberance.
South India tours are for an apt introduction to the country's culturally buoyancy, its cultural vivacity and religious richness. When all these aspects are combined together one of the most interesting concoctions of tours to South India is prepared.