Rajasthan tours have vivid facades of opulence, regal splendor, wilderness action and cheerful culture. The erstwhile princely province of Rajasthan is renowned for the elegance and effervescence of its culture, its historic heritage and richness of its sights, sounds and smells. Rajasthan is a gleaming piece of landscape where on one hand is the extreme inhospitable Thar Desert and on other are the genial natives who are ever so welcoming and friendly. The royal fervor is spread all across the state and there are several themes for tours to Rajasthan which can be taken up to enjoy tour to the fullest.
Legends of mighty kings, captivating architecture, natural diversity, camel safaris, sand dunes, spectacular cultural fiesta and more on Rajasthan tours create a memory of a lifetime.
Stunning Architecture:
The sojourn to Rajasthan is renowned for the state's treasure of terrific architecture and the state is studded with an abundance of impressive citadels, royal mansions and fortifications. The opulence of these grand edifices appears to be unfolding a world of fantasy resembling whimsical castles and beauty. These edifices also hold testimony to the affluent age of royalty when these awe-inspiring buildings were given shape. The architectural brilliance is most exquisite with elaborate murals on the walls, intricately designed interiors and beauteous carvings on the ceilings. Amongst some of the best grand Mehrangarh Fort in Jodhpur, City Palace in Udaipur and Amber Fort in Jaipur are some which constantly mentioned.
Ageless Camel Safari:
No Rajasthan tours are complete without experiencing a famous camel safari. The desert city of Jaisalmer is located in the heart of Thar Desert where one can enjoy desert safari at Sam Sand Dunes. This is a way to experience life of vagabonds moving from place to place on their camels performing music and dance and enjoying different cultures. A hearty camel safari ends on sundown when a cultural night is organized along with traditional dinner being served in the middle of the desert. Thus watching the live folk performances with the perfect backdrop of a setting sun creates a memory of a lifetime.
Exploring Wilderness: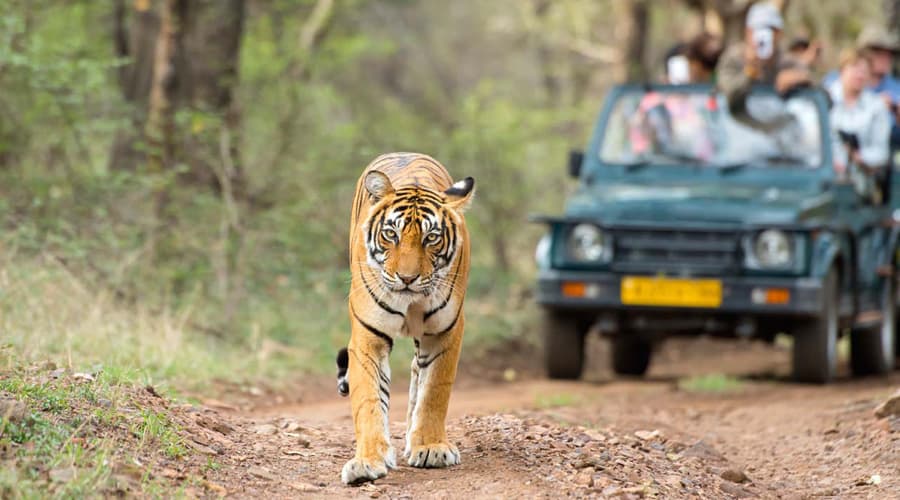 The desert state of Rajasthan also houses some wildlife reserves as well which are Ranthambore National Park, Bharatpur Bird Sanctuary and Sariska Reserve. For an adventure-packed tour one can pick wilderness tour to any of these destinations and escape into the woods. Here morning and evening jungle safaris are taken place under the supervision of expert naturalists and guides. One can thus enjoy an encounter with the deadly wilds from a safe distance under completely secure region. While Ranthambore National Park is renowned for housing a great populace of tigers, Bharatpur Bird Sanctuary is frequented by hundreds of migratory birds visiting the country during winters. Sariska National Reserve is close to the border of the state and is thus an ideal weekend getaway destination for not just those living in Rajasthan, but also for neighboring cities as well.
Cultural delights, wilderness escape, architectural tour or history travel itinerary whatever may suit your interest mix it with some other highlights of the region and you can produce your own version of irresistible Rajasthan tours.