Sun, sand and sea are three quintessential of Goa tours; this beach beauty is renowned worldwide for its palm-fringed beaches, soothing Mediterranean Sun and azure waters of ceaseless sea. The state is studded with balmy shores and forms the glistening western coastline bordered by Arabian Sea. Swaying palms, silvery sands and sparkling waters of sea tours to Goa will bequeath you with most beautiful memories of your holidays in the country.
An erstwhile Portuguese colony, Goa was ruled by them for about 500 years and till date influences of Portuguese rule can be seen in the form of architectural relics, culture and lifestyle. The gorgeous churches are another attraction compelling lovers of architecture to Goa's dazzling shores. Another attraction that pulls horde of travelers each year is the water sports mania and many come rushing towards the glitzy beaches for a taste of that rare adrenaline rush. The highlights of these Goa tour packages mainly comprise:
Goan Beaches: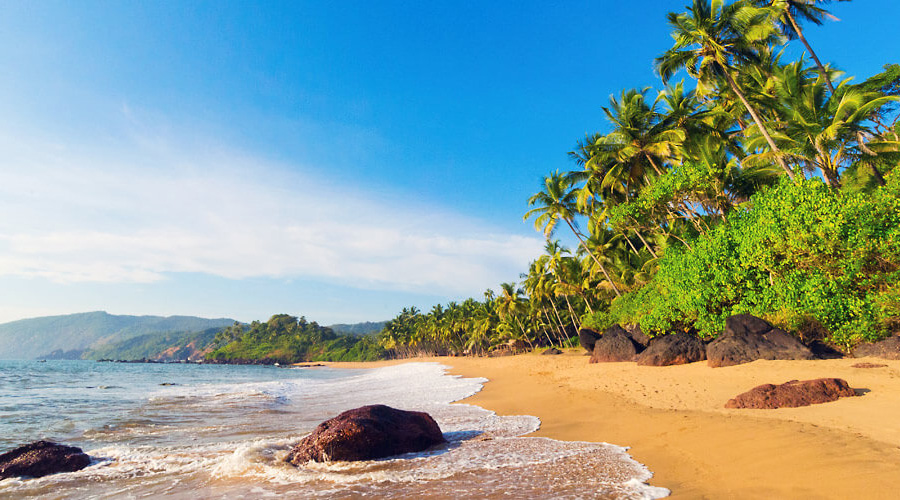 Nowhere else in India can one enjoy the effect of laid-back languidness of Goan siesta by sea. Here morning walks rejuvenates, afternoons bring the joy of sun-bathing and water sport indulgence, evening barbequed cuisines and glitzy parties at sundown. Goan beaches are renowned for their beauteous vistas and some of the popular ones are an erstwhile joint of hippies, Anjuna Beach is now home to Albuquerque Mansion, chirpy flea market and aqua colors of oceanic splendor. Calangute Beach is the renowned Queen of all beaches and Palolem Beach is where one can savor most delicious seafood.
Goa Carnival: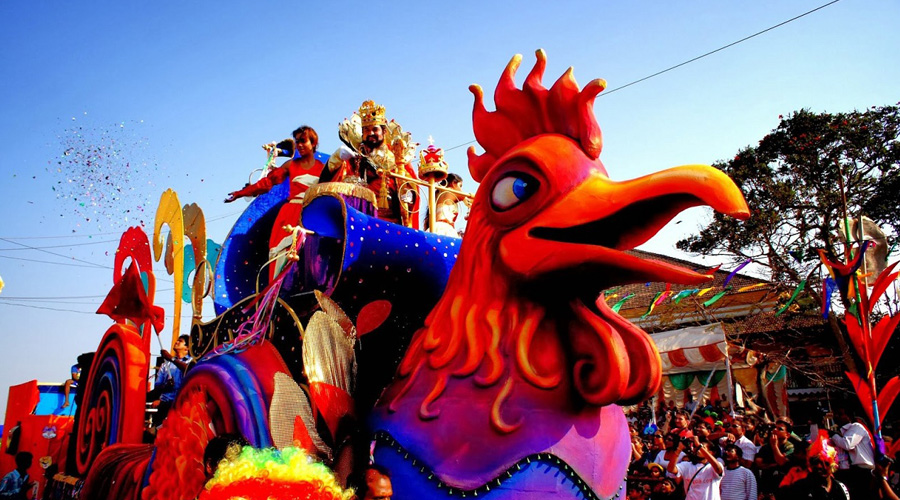 One of the most colorful events held by the town, Goa Carnival is three days of unlimited fun, frolic and merry- making. The event takes place every year in the month of February. Masqueraded people marching on the drum beats and reverberating music and people dancing along and dance troupes performing in colorful attires the entire scene is full of color and gaiety. The celebrations and exotic flavors of sea food the entire ambiance of jubilation is a must have experience of all Goa tours.
Splendid Cathedrals:
The otherwise flamboyant and frolicking Goa has a religious side to it too. To capture phenomenal architectural wealth that dates back to yesteryears one should visit these churches in Goa which have withstood the testimony of time and are preserved as specimen of the age of royalty. Old Goa is the best place to see these fabulous remnants of Christianity and the most famous churches in the region are Basilica of Bom Jesus, Church of St. Anne at Talaulim Ilhas, Church of St. Alex at Curtorim, Chapel of St. Francis Xavier, Chapel of Our Lady of Rosary and more.
These Goa tours can be best described as a reason to celebrate and enjoy the company of beauteous beaches. Traveling this part of the nation even gets better during the year end when Christmas and New Year celebrations fill the air with festive colors and splendor.