Hotels in India showcases the cultural buoyancy of the nation, flaunts its geographical splendor and welcomes guests with at opulent establishments. India is a country full of sightseeing wonders from snow-clad Himalayas to watermarked southern tip, from desert state of Rajasthan to wettest place on Earth Mawsynram the country is studded with not just geographical, but also ethical, cultural and historical diversity. It is for all these reasons that the country attracts tourists from all walks of life and to suffice a budding requirement of accommodation options, India hotels are on a rise too. Ranging from extravagant palace hotels to soothing beach resorts, tree houses, Victorian style bungalows to affordable budget and economy class properties are spread all across the country.
The metropolitans are the cities which receive maximum number of visitors and they all find their comfortable base in India hotels. Three of the biggest and most important metropolises of India and their best hotels are:
The national capital, Delhi is also the historical capital of the nation. The city plundered several times rose from its own ashes and emerged as a thriving city. Other than scars the city today is also left with numerous spectacular historic monuments and more importantly is left with a cultural concoction which is fascinating to see. To suffice requirements of travelers from different walks of life Delhi hotels are available in all the categories and therefore ranging from luxury to business class, 4 star and more affordable 3 star and economy properties there is no dearth of accommodation options in Delhi.
Hotels in Delhi has flavors of several states, cultures and even world flavors to serve to its guests; a culinary feast awaits one in these hotels for they offer best of Indian and international cuisines at their dining venues. Some of the best hotels in the city are The Lodhi, Mapple Inn, The Taj Mahal Hotel, Radisson Blu Hotel, The Oberoi, Leela Palace Kempinski and more.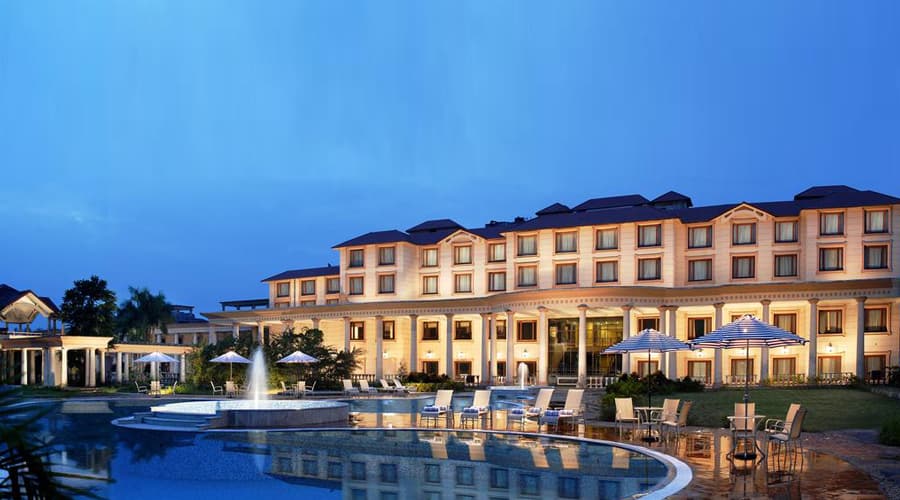 Kolkata is the well known as the 'Cultural Capital of India'; several great poets, artists and philosophers such as Rabindranath Tagore and Ramakrishna Paramhansa were born and brought up here. The city still contains one of the largest populations of lovers of art, literature and theatre. Hotels in Kolkata mirrors the characteristics of the city itself and thus club Bengali hospitality with international levels of impeccable services and flawless design. Top-notch properties are equipped with all the comforts of modern world. List of finest of Kolkata hotels includes Fortune Park Panchwati, The Hotel Hindustan International, Vedic Village Spa Resort, The Park and more.
Dedicated services and overwhelming hospitality makes India hotels ideal for travelers from all walks of life. Choices are many and suit every price bracket to ensure all categories of travelers find their desired hotel. For a relaxed and convenient stay these hotels are studded with all the comforts of modern world which includes basic amenities, recreation, fitness, banqueting and even business amenities ensuring guests have a lavish stay when traveling the incredible land of India.