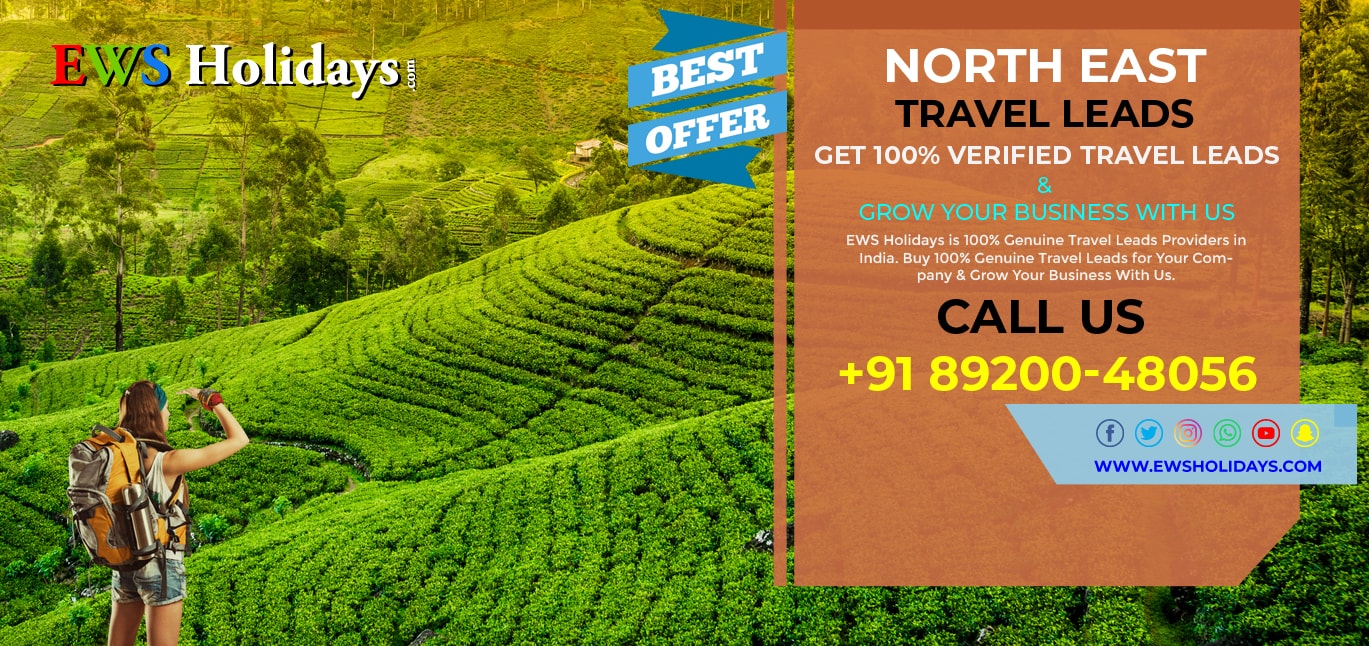 Welcome to the world of the EWS Holidays. If you have a travel agency, you do not have concern of getting genuine travel leads with the EWS Holidays. We are one of the leading and trusted companies in India, offering genuine travel leads for Northeast. If you are searching for verified travel leads, you would definitely find our low budget North East travel leads helpful for your travel agency business. Northeast region of India is regarded as one of the hotspot for tourism. This region offers many unique experiences to the travelers.
Getting leads with assured high conversion rates is not an easy thing for the travel businesses. You need 100% genuine travel leads, and we assure that for you with perfection. At EWS Holidays, we believe in maintaining transparency with the travel businesses or agencies. You shall always get genuine North East travel leads from us. Nevertheless, we offer live travel leads for Northeast. Conversion rate on the live travel leads is higher than other kinds of travel leads.
How We Can Help You?
Contact Us to Know More: