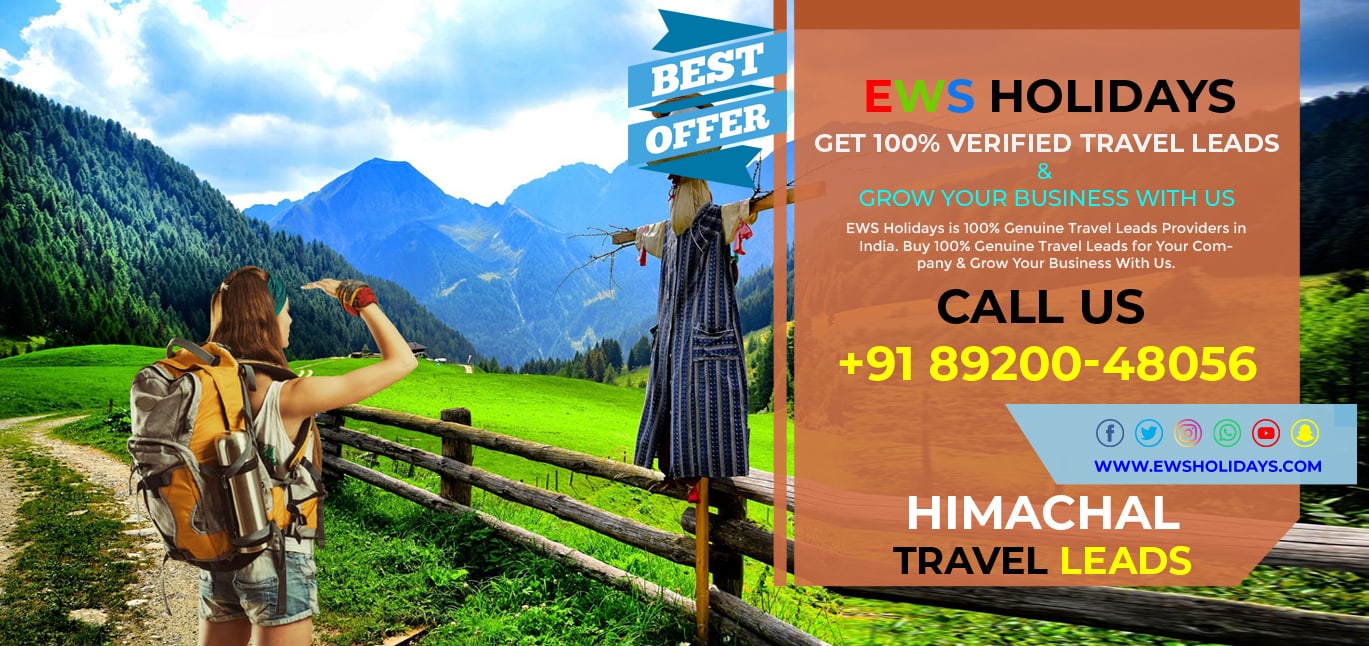 At EWS Holidays, we offer 100% genuine travel leads for Himachal. With our travel leads, you can help your business to flourish. If you run a travel agency business, you need to find genuine travel leads. Competition is high in this field, and thus getting live travel leads is always a good thing for your business. Himachal travel leads are offered at affordable pricing packages by us. You can compare prices with others, and we are pretty sure that you would not find a more affordable service than us in India.
Himachal is a well-known tourist destination in India, and this state is often referred as the gateway to the Himalaya. From pilgrimage tour to romantic holidays, this destination attracts people with different traveling interests. Hence, there are many opportunities for tour planners or travel agencies that are giving packages for Himachal trip. To find your clients, our live travel leads for Himachal can help.
How EWS Holidays Works for You?
Contact Us to Know More:
To know about the packages and pricing for Verified Himachal travel leads, we request you to call us anytime as per your convenience. We are always available to answer your queries. You can also get all sorts of assistances in opening up your profile with us by calling us. Instead of calling, you can also drop an email to us.